Our service package
Ready for your challenges
Consulting
Contact us with your idea. As your professional partner, we will test it and help you determine what is needed to handle your technical challenge.
Pre-planning
Based on the requirements specifications for our service, we lay a foundation required to make the project flow successfully.
Design documentation
Our specialist consultants work with your idea to develop possible solutions, which we fine-tune with you while taking an initial look at the environmental and economic aspects.
Construction design
We translate theory into practice, verifying calculations from the design documentation phase and the fine-tuned concept. Then we develop hydraulic diagrams and floor plans. We will gladly provide 3D models on request to clarify interfaces to partner trades.
Preparation of and participation in awarding
Based on the documents and functional descriptions we have created, we compile the necessary dimensions into a specification. After sending for and receiving quotations, we will check them as needed and support you in finding the right partner to implement your idea.
Project and construction supervision
With contracted property and construction supervision, we track the execution of trade-related services in terms of deadline, cost and quality.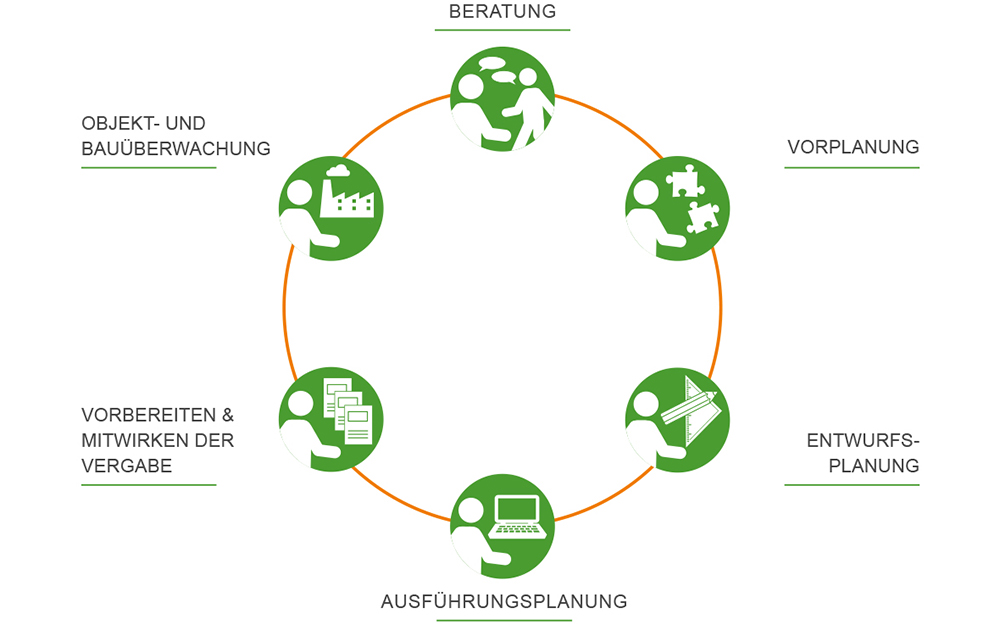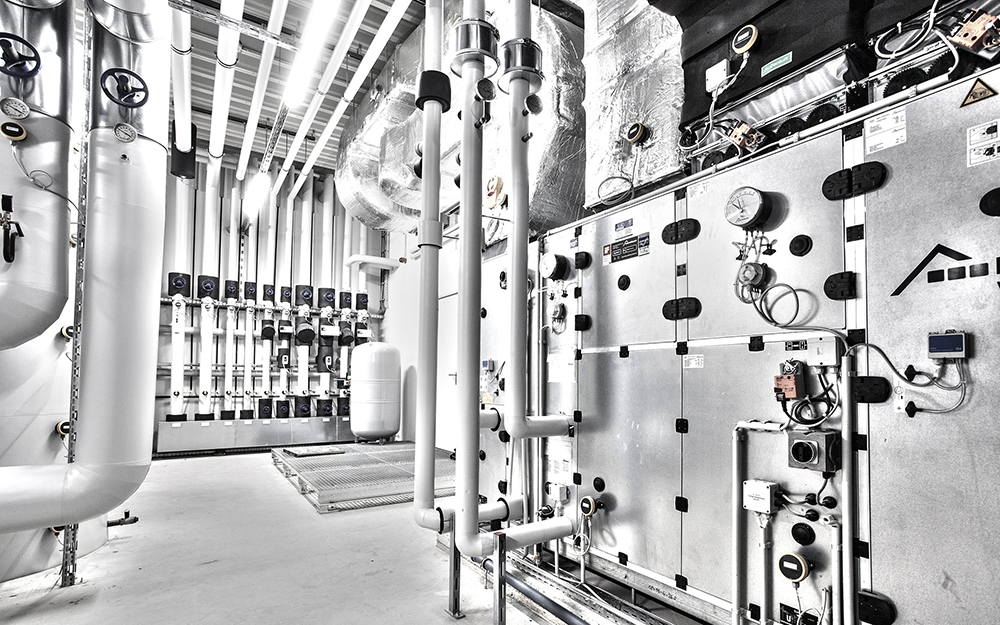 Building services engineering
Customised building services technology
We meet the specific requirements of every project with innovative knowledge, experienced specialists and manpower.
We guarantee short project cycle times while ensuring the highest quality and compliance with the most stringent requirements at all times. From renovation to new construction, from large-scale projects to energy consulting – we are your expert partner for all your current and future building services planning.
Consulting services
Potential areas of energy saving
Individual consulting, careful planning, professional installation and reliable service right from the start – process reliability ensures that we carry out all steps with maximum quality and precision.