Ventilation plants
Just take a deep breath
For conditioning workspaces in accordance with the German Workplace Directive, for covering the cooling load in accordance with VDI2078, for production sequences or for extracting contaminated air, ventilation plants are an important part of planning for office, assembly and production buildings. When designed accordingly, they safeguard the process, enable optimisation of operating costs or ensure the required comfort.
As specialist consultants, we guide your idea to implementation in the following areas:
Single and dual-direction ventilation systems with or without a thermodynamic air treatment function, planned in accordance with the regulations currently in effect (including theEuropean Ecodesign Directive)
Air conditioners with up to four thermodynamic air treatment functions
Air distribution via ducts and pipes all the way to air outlets, taking into account technical noiseproofing requirements
Control system and safety equipment such as flow rate controllers and fire dampers
Process and exhaust air systems for industrial and commercial enterprises
Precision metrology rooms
Ventilation in residential buildings
Air distributing ceilings, for example in kitchens of different sizes
Mechanical smoke extraction systems
Heat recovery from exhaust air
Special extraction applications (such as exhaust in underground garages, dust, oil-containing air, emulsions, etc.)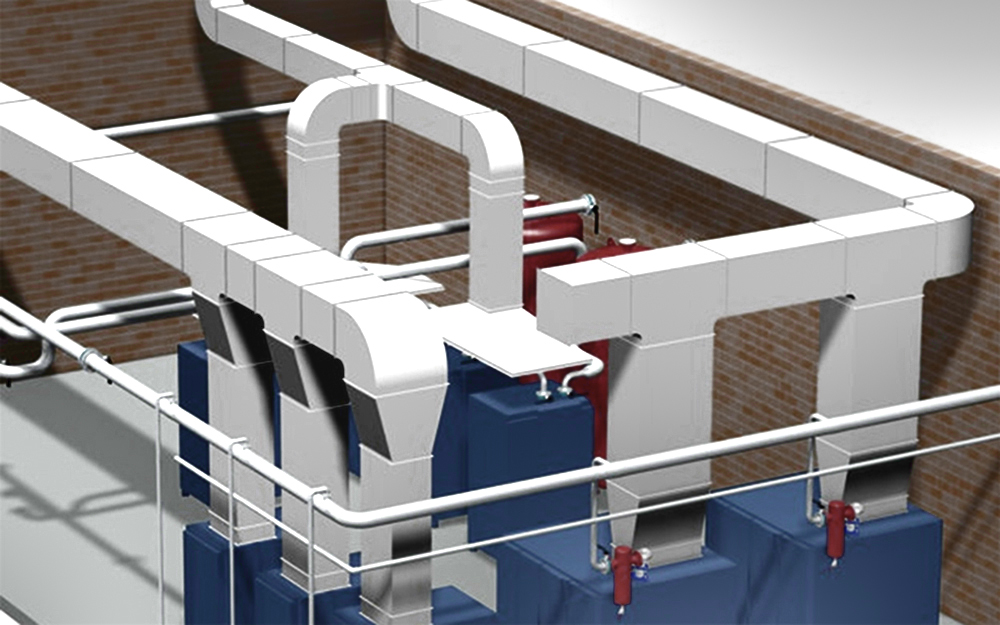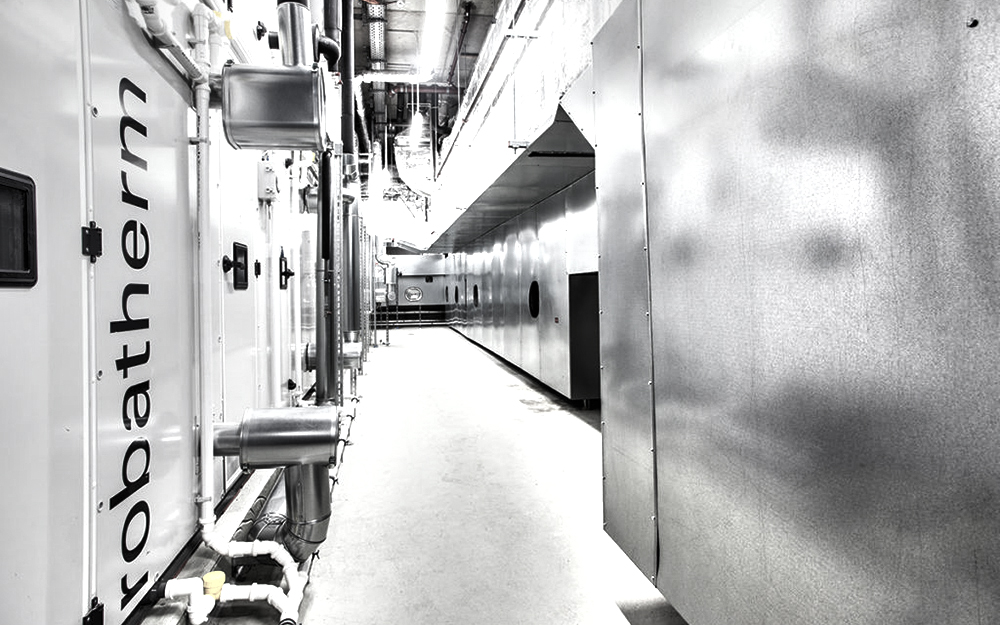 Use of air-conditioning systems:
Logistics companies
Pharmaceutical industry
Food industry
Retail stores
Administration buildings
Hotels, kitchen operators, restaurants
Public clients
Military and hospitals
Cooling for computer systems/servers
Advantages and obligations
Energy-related inspection of HVAC systems.
The trained personnel (in accordance with the German Energy Savings Ordinance – EnEV§12) of econ TGA Ingenieure GmbH inspect your systems as part of the energy-related inspection. They check for proper operation, focussing mainly on energy efficiency. Metrology is used to test whether the values for installed capacity and air flow correspond to the current requirements for the building. In addition, the energy-related inspection includes the evaluation of the energy-related efficiency of the overall system from the standpoint of sizing and the system selection relative to the cooling requirement and utilisation of the building.