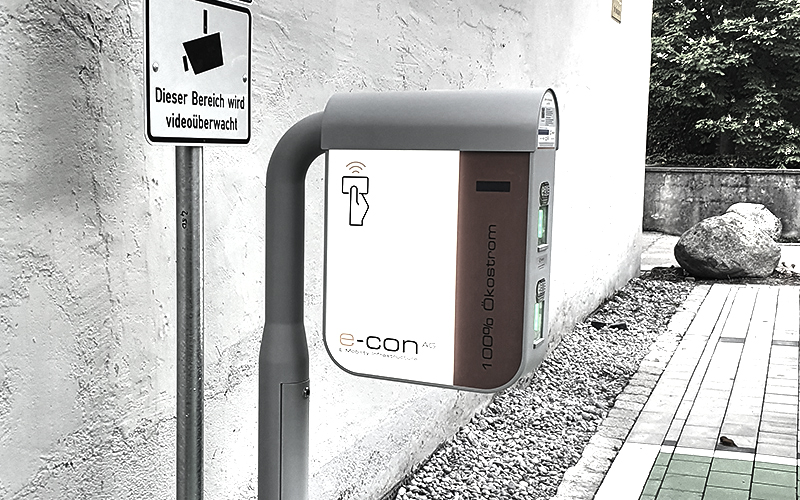 Charging columns | Charging boxes
The power bank for your vehicle
We offer a comprehensive range of innovative charging systems. The safety and reliability of these systems is tested regularly by our partners. They are kept up to date with the current state of technology to offer you the highest degree of charging convenience and performance.
Based on the site analysis we carry out in advance, we can offer you a custom-designed charging infrastructure for your location.
As part of our consulting, we give you an overview of the complete range of charging columns and charging boxes that are currently on the market and show you which of them we have in our extensive product range.
We would be happy to provide advice about which solution best meets your requirements.
Let's talk about the advantages and disadvantages of the respective systems and the associated costs.
Full of energy at home
Wallbox
This little wonder of a box offers you a cost-effective alternative for fast, convenient charging at home.
Faster charging times compared to a household power socket
Integration of your photovoltaic system with intelligent charge control
Ability to itemise expenses for company vehicle use
Has a communication interface compliant with the highest safety and encryption standards
Power for your location
B2B solution for charging columns
Do you want to supply your electric car fleet with energy or offer charging facilities to your employees and customers?
The requirements for the specific location are highly individual. A charging column designed for customer requirements offers the best possible charging performance for your needs.
In one charging column, we offer you a customised charging concept with a charging output of 22kW (normal charging) or a fast charger with up to 150kW.
Energy for athletic types
E-bike charging station
The industry for e-bikes is getting more attractive all the time, with ever longer tours—but what do you do when your battery calls it quits? Our variety of e-bike charging stations/boxes offers you a charging solution for bicycle routes that see heavy traffic. They are also a great charging solution for your company.
The following charging options are perfect for new energy sources:
• Small charging column with attached outlet
• Bicycle stands with attached outlets
• Locking compartments in which the battery is locked
Just in time
Charging time of electric vehicles
Generally, the following factors play a substantial role in determining the charging duration of an electric vehicle:
Charging capacity of the charging station or outlet
The capacitance of the battery
The charging technology of the electric car
The guideline value refers to a charge up to 80%