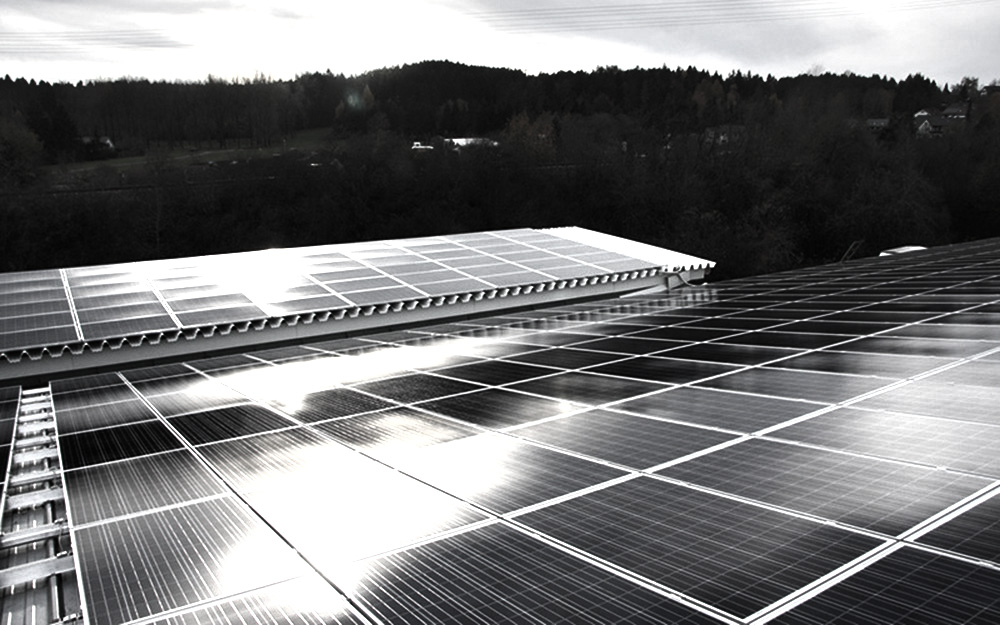 Green power
CO2-neutral electricity thanks to PV plant
The combination of solar energy and electric vehicles opens up new, pioneering usage concepts for private homes and companies. Electric mobility has the advantage of being perfectly combinable with renewable energies. Charging stations can be operated using electricity from PV plants.
There are a wide variety of ways to use PV energy:
Company electric vehicles exclusively
Company electric vehicles and personal employee vehicles
Company electric vehicles, personal employee vehicles and customer vehicles
We support you in the planning, feasibility and implementation of a photovoltaic plant, which can be operated with or without the inclusion of charging infrastructure.
Reference project
Fast charging station at Allgäu Airport

As the owner of an electric or hybrid vehicle, you have the opportunity to charge your vehicle right at the Allgäu Airport. All thanks to a PV plant with green power.
The airport provides two charging spaces for environmentally friendly cars in the immediate vicinity of the terminal.
Both spaces are equipped with an intelligent charging column.
Am Flughafen, Memmingen, 87766 Memmingerberg, Germany