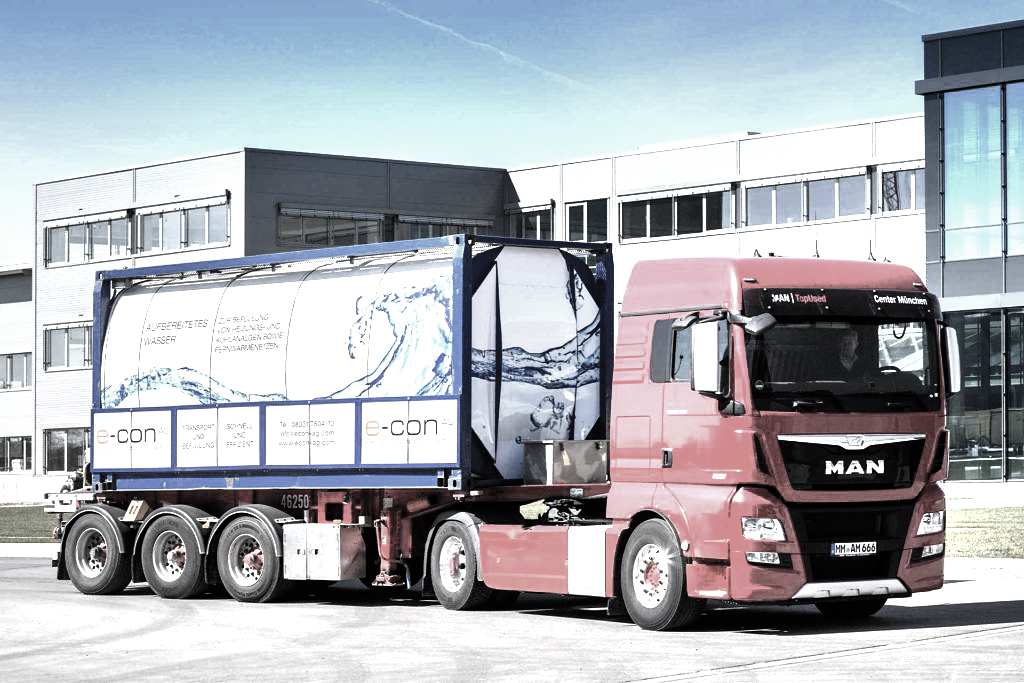 Treated water
On its way in no time
We would be happy to provide advice.Contact us.
It does not matter whether it's for a system that we planned together, or for filling existing third-party systems in your building. Thanks to our tankers, even large volumes of treated water get to you fast.
The water experts for your system
Your contact person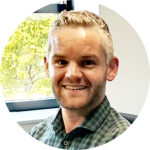 For DI water:
Michael Heckelsmiller
Phone: +49 8331 7504110
Email: info@econ-ag.com
Heating water
For long-term corrosion protection
The heating and refrigeration systems and district heating grids have to be filled with pure heating water.
If the filling water is not treated accordingly, this can pose a warranty risk.
We fill all our systems with high-quality, standardised and heating water in accordance with VDI 2035.
Heating water guarantees that systems will be functional and have a long service life. Therefore, (external) water inspections are occurring more and more frequently.
There is no need for you to perform quality control checks on site because we will have already done this for you under standardised conditions.
Heating water in accordance with VDI 2035
Water that is completely purified and oxygenated through the ion exchange of dissociated, water-soluble substances (also known as demineralised or desalinated water) in accordance with DIN EN12952-12.
Our tanker
Delivering large quantities of deionised water to you in no time. We can deliver high-quality DI water with our 25 m³ tankers. We can also fill up third-party systems.
Fields of application:
Filling heating and refrigeration systems
Filling district heating grids
Battery water for battery-powered vehicles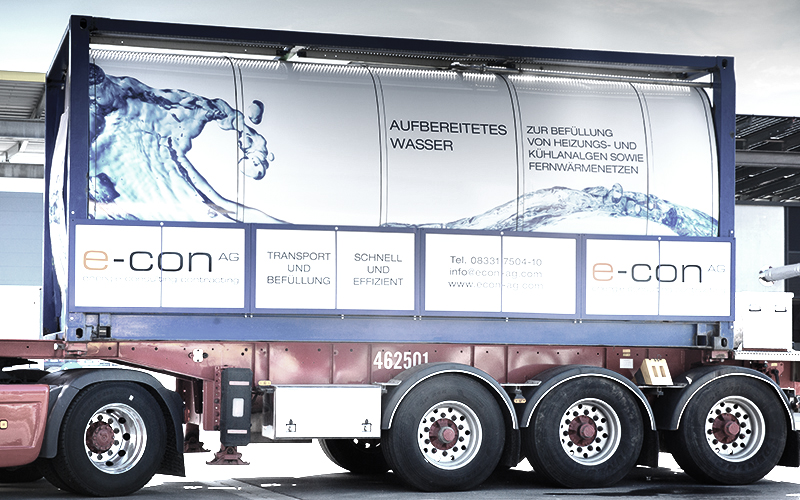 Softened water in accordance with VDI 2035
Water softening uses a process that converts the hardness components calcium and magnesium into sodium.
In this process, the water flows through a cartridge with ion-exchange resin.
The calcium and magnesium minerals are absorbed by resin and replaced with sodium ions.
When this method is used, the conductivity of the water remains unchanged, meaning that the rest of the substances remain in the water.
The VDI 2035 specifies different maximum water hardness values based on the heating capacity and specific system volume.
Benefit from the expertise of the manufacturer:
Regular internal and external quality inspections
Time savings thanks to fast internal processing
Many years of expertise in producing deionised water
Flexible and fast transport options
No investment costs for systems and maintenance work on site
Qualified consultation from employees who have been with the company for many years
Automated system filling using state-of-the-art lorry equipment
Customer-specific delivery quantity in IBC containers or in tankers of up to 25 m³
IBC tanks
Easy and uncomplicated
Ideal if only small quantities are needed. Purified water from our own production in practical units for you to pick up yourself.
Our standardized IBC containers, which are mounted on a Euro pallet, are only filled with freshly produced demineralized water shortly before collection.
Pick-up is free from our factory in Ungerhausen.
All you need is a trailer. Demineralised water "To Go", so to speak.
Intermediate Bulk Containers (IBC) are used both in industry and in the private sector for the transport and storage of liquid substances.
The rectangular IBC made of a plastic tank in a grid cage is very space-saving and can be stacked efficiently. Mounted on a pallet.